Boca LipoMelt
"Say Good-Bye To Ugly Fat Cells"
Raleigh's only Boca LipoMelt clinic uses safe FDA cleared, non-invasive red light to quickly shrink fat cells to a fraction of their original size No pain, no downtime, no bruising.  Simply relax for 20 minutes while comfortable neoprene pads filled with 100's of fat shrinking LED's gently warm and penetrate targeted fat cells.  Safe red light stimulates targeted fat cells to release their contents for the lymphatic system to quickly eliminate.  Results can be amazing.  Zero risk, zero discomfort!
Includes:
• Initial Evaluation
• Two Boca LipoMelt Sessions
• Two Vibration Therapy Sessions
Lasting Results

Our wellness team is here to help you take complete control of your life and health. Our program provides lasting results.

non-invasive

Our program uses non-invasive procedures to deliver results without any of the fears and complications of surgery.

work together

We work with you to determine the most suitable approach to help you lose weight faster and gain your life back.

get results

After a thorough assessment of your unique issue, gentle treatment is used to allow your body to be the best it can be.
Are You Ready To Look & Feel Your Best!?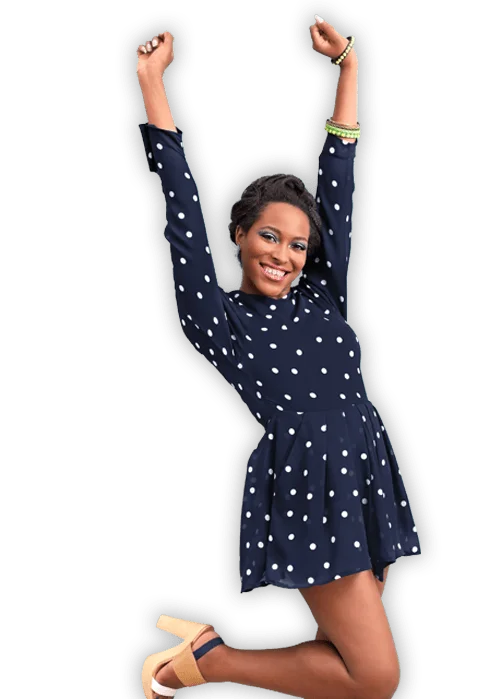 The Boca LipoMelt Difference
Lose fat and inches in targeted areas

Reduce cellulite, improve skin tone

Stimulates collagen production

To try our Boca LipoMelt for ONLY $77*!
An initial evaluation plus two BocaLipoMelt sessions and 2 vibration sessions.
Ask About Additional savings when you combine Boca LipoMelt and Solutions4 Weight Loss Program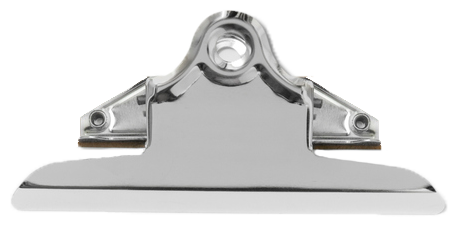 *Please note: The $77 payment is required at the time of scheduling to reserve your appointment time. The $77 is refundable if you decide to cancel your appointment within 48 hours or more of your appointment time. If you miss your appointment time without notice of cancellation the $77 will become non-refundable. You are not required to make any purchase at the time of your office visit.
SIMPLY LIE BACK AND RELAX
Relax for about 20 minutes as red light pads positioned over problem area help empty fat cells. Following each session you'll get 10 minutes of vibration therapy to stimulate the lymphatic system. Good Bye Fat!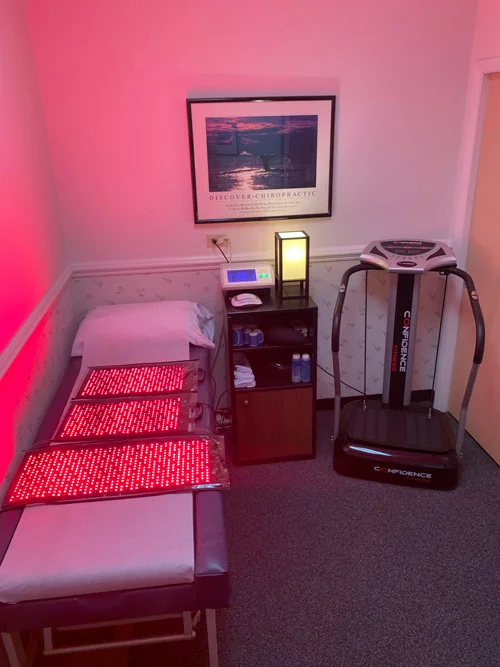 The Boca LipoMelt Difference

Modern, Powerful Neoprene Pads with over 800 powerful, fat melting red light LED's. BocaLipoMelt is owned and operated by Raleigh Chiropractor Dr. Chris Johnson and is located at 4412 Falls of Neuse Road, Suite 111, Raleigh, NC 27609.  Our staff has over 30 years experience in natural health care and weight loss. 

MAXIMUM sessions yields MAXIMUM results....

While instant results can be seen, most clients will want to do multiple sessions to achieve their desired goals.  Sessions should be 2-3 times weekly.  More frequent sessions are not necessary to keep the fat cells permeable.

FREQUENTLY ASKED QUESTIONS
The fat is broken down to free fatty acids and glycerol and quickly eliminated by the body.  The fat cells are not harmed.
Waist, tummy, hips, bra area, buttocks, thighs, upper arms and face.
Some clients see results first session.  Best results are see after a series of sessions, 10-15 being typical for most people.
The results can be very long lasting if you maintain a healthy diet and lifestyle.  Many clients find 1-2 monthly treatments help maintain results and stimulate collagen development for improved skin tone.
No dieting changes are required but you can expect best results when you eliminate fast foods and drink 10 glasses of water daily.  Walking for 15 minutes daily stimulates release of fat.  We provide 10 minutes of vibration therapy after each session to stimulate lymphatic system drainage.